Clit Stimulation Outside
Sammy loves that clit stimulation!
She was outside when she got the urge, and being as she was all alone on her walk she decided to go for it… She didn't plan on getting completely naked but that's the way she ended, buck naked, on a log, legs spread, fingers in pussy!
And masturbating never felt this good!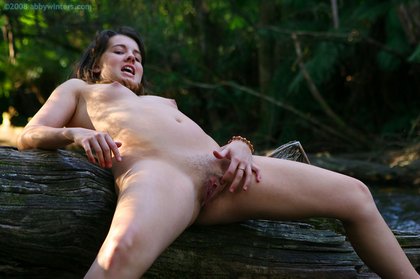 It's beautiful watching women masturbate, and even hotter when they do it outside!