Masturbation Makes women Moist
All masturbation makes women moist, doesn't it?
Looks like Betty is doing her part to make her pussy nice and moist…. And it seems to be working too!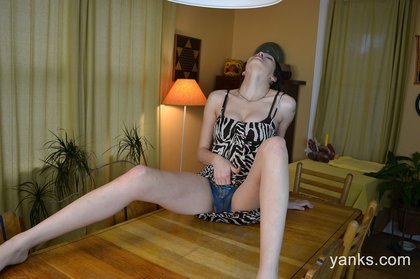 We love it when women are so fucking horny that they'll masturbate right up on their own table!