Bullet Vibrator
Talk about being moist… Faye has her little tiny pocket rocket (although it's really more like a bullet!) and she's on her hands and knees doggie style ready to take care of business! Guess she must like it from behind!
Women who like to fuck doggie style like to masturbate like that too; It's how they off!!!!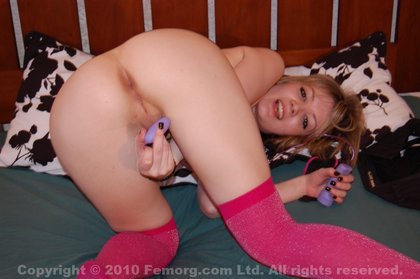 Wonder how far Faye is going to stick that little vibrator up inside of her pussy!